At Anuga 2023 we presented the new Halopack tray, made of recycled and totally recyclable cardboard.
To finally say we are free from plastic, having definitively eliminated over 80% of it. The film, which covers the cardboard to ensure sustainability and excellent preservation of the specialties contained, is easily removable and totally recyclable.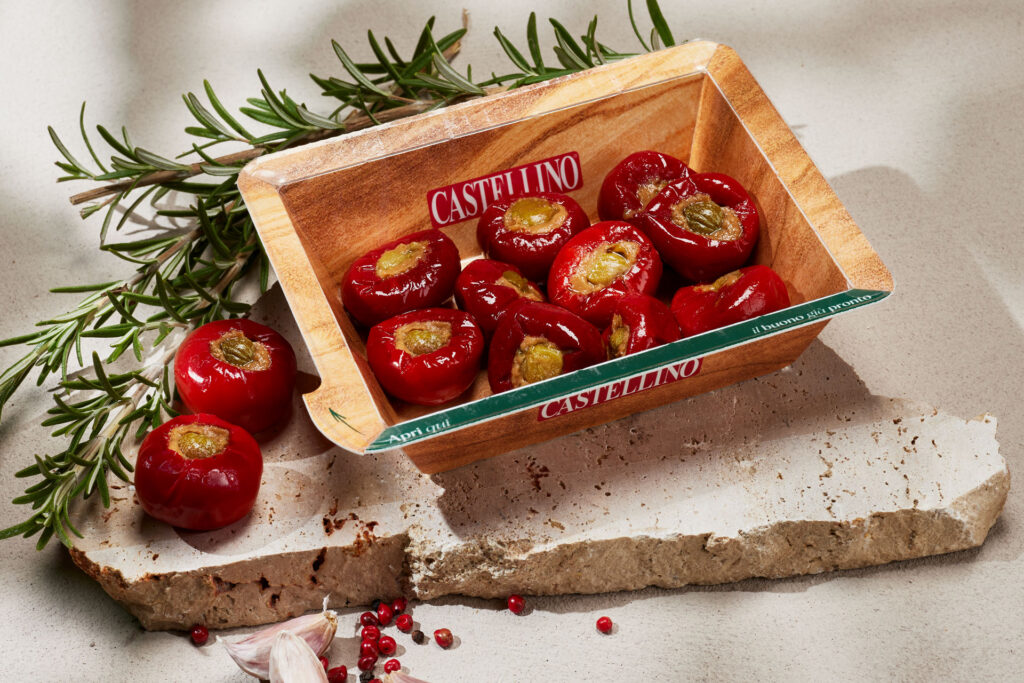 Halopack is synonymous with guarantee all over the world.
Now also for Castellino. Its creation made use of the collaboration of Box Marche, the prestigious packaging company from the Marche region which holds the exclusive rights for its production and distribution in Italy.
An alliance between companies sharing the same ideals and which has generated value for everyone. Not only of our territories, of the environment we live in, but also of a time that already shows a greener and more livable world.