Carefully
chosen

components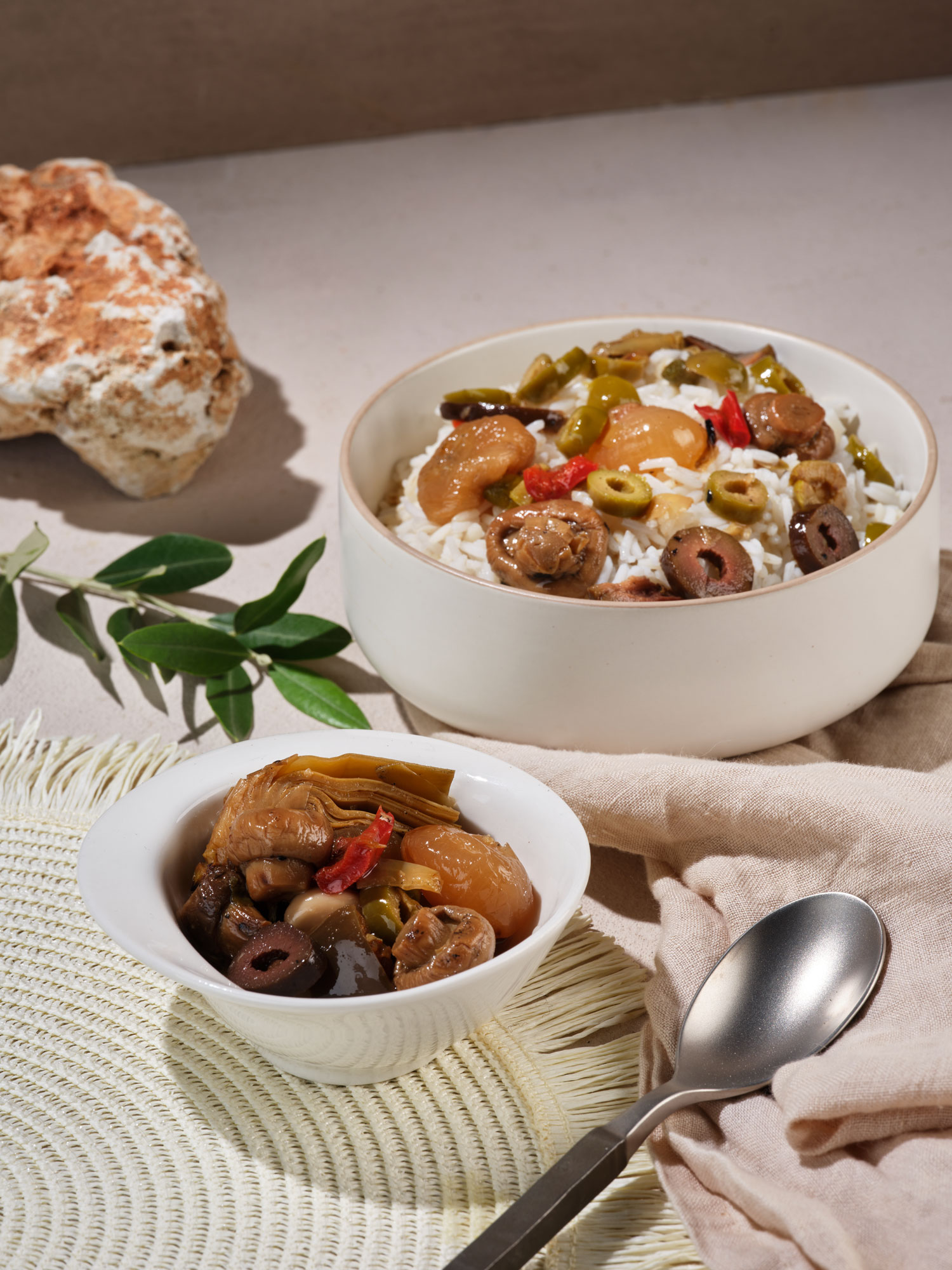 Fine Mix for rice and pasta
The ideal, practical choice and ready to use for a first course,
a second course or a side dish based on grilled vegetables, olives and capers.
An authentic delicacy for refined palates.
Mix for gourmet salads
How good can a salad be? Very good, if seasoned with the new Saladelizia, an unprecedented collection of unique flavours that ranges between sapidity and sweetness with our selection of olives, dried tomatoes, salted ricotta and capers.
Also ideal for crudités.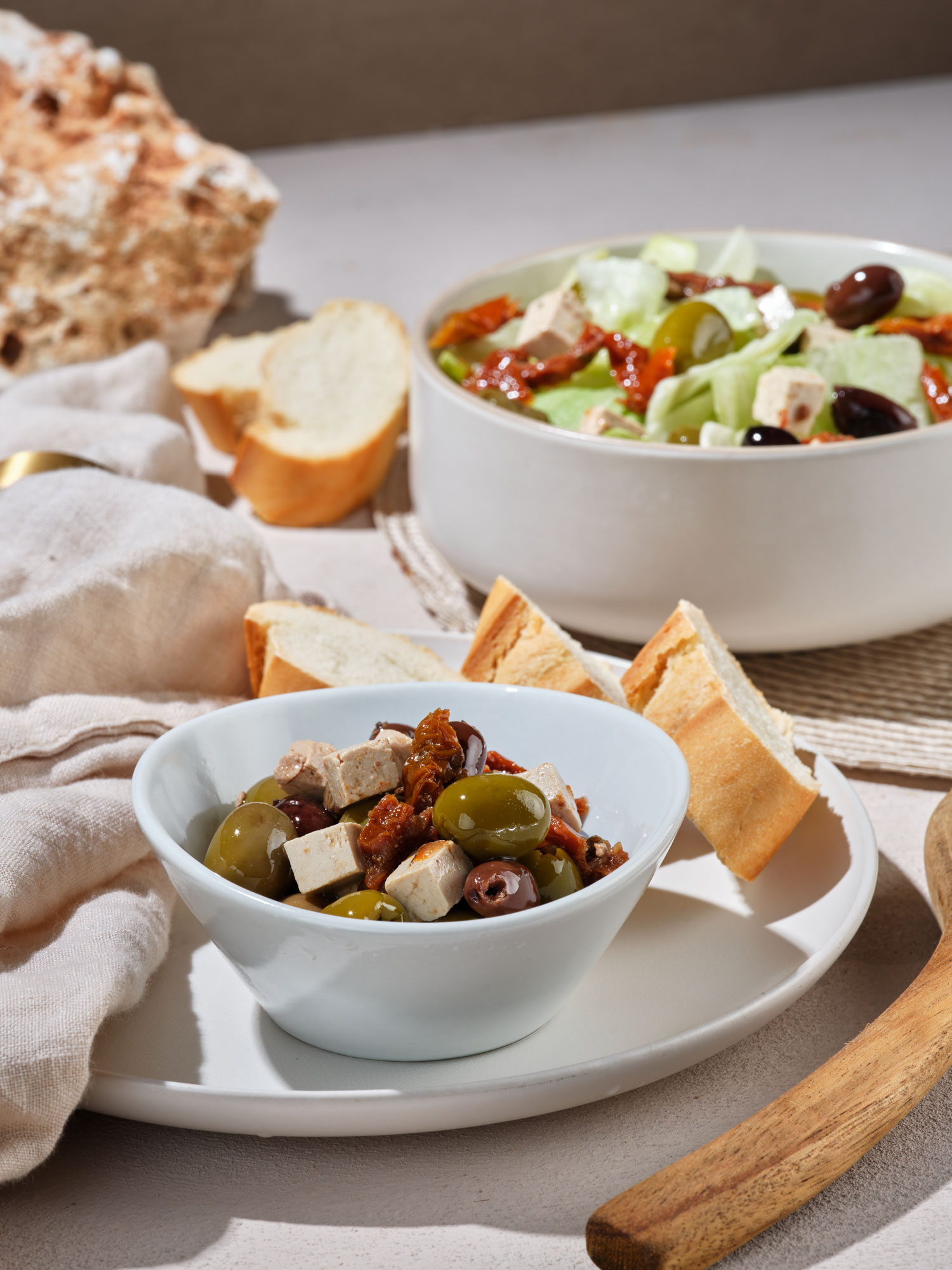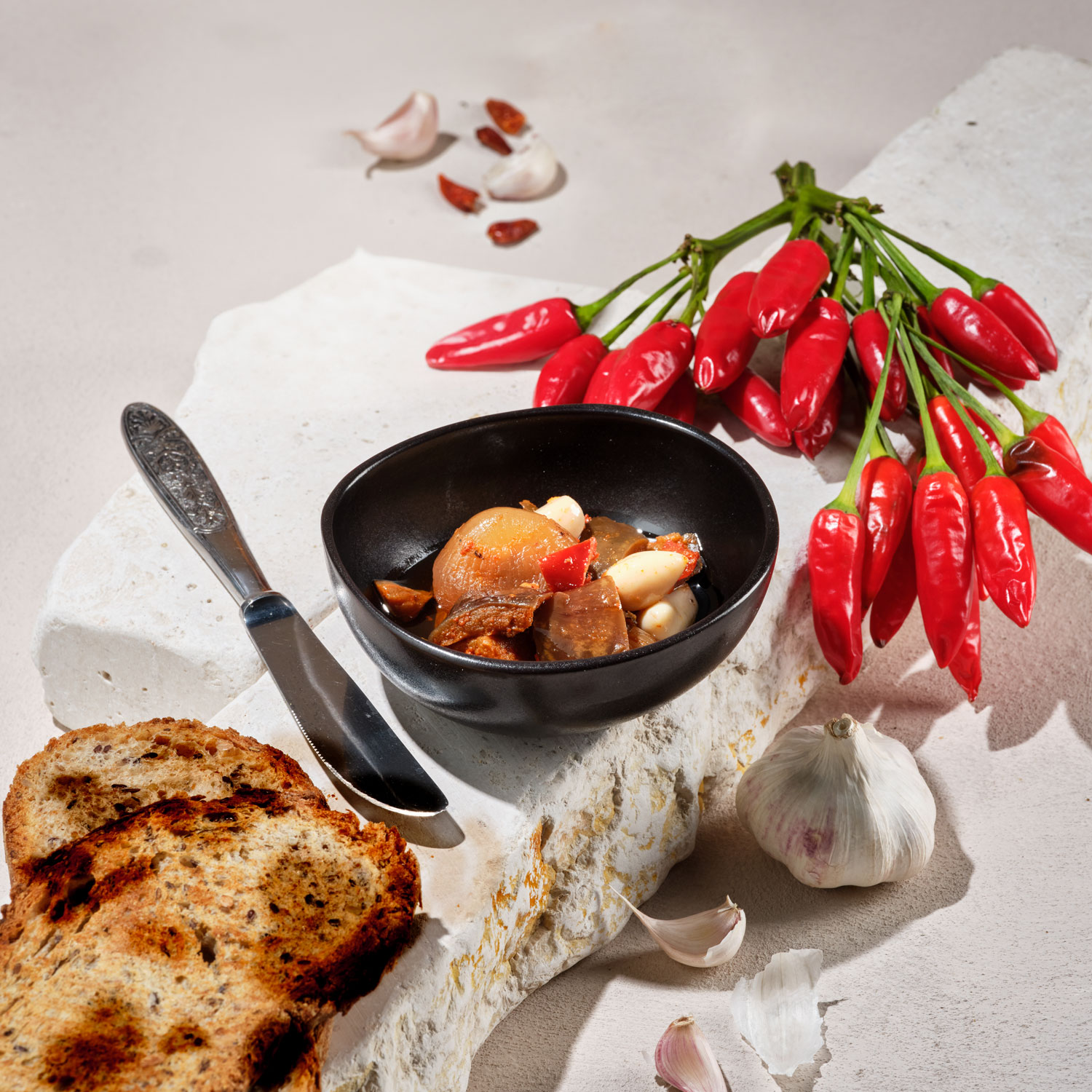 Spicy Calabrian Antipasto
Goodness is recognized from its origins.
Our Diavulillo is one special side dish based ongrilled aubergines and borettane onions, sweet and sour peppers, garlic and chilli pepper.
It's for true lovers of the best traditional and spicy cuisine!
Other products you might like
We preserve our food in packaging innovative, sustainable and recyclable, designed for the Horeca, retail and large-scale distribution, foodservice.