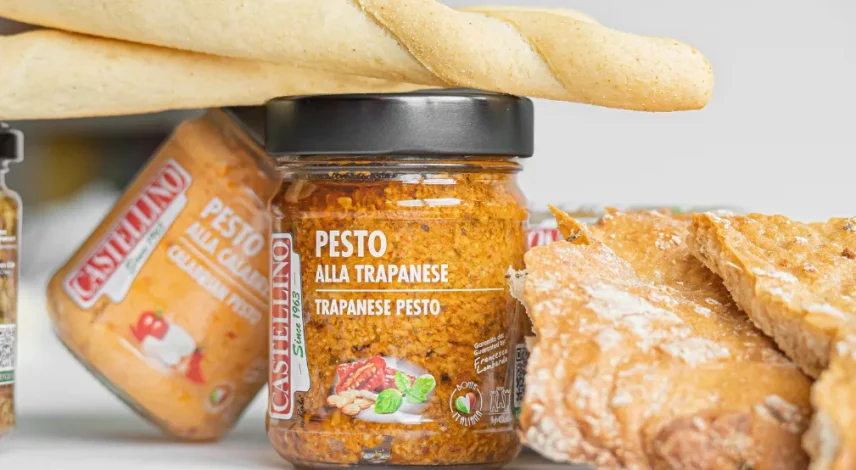 The finest preserves, always at your fingertips
Distinguishing between the superfluous and the indispensable can be a challenge. Most likely, nobody can provide an exact categorization, as each person's pantry choices are influenced by personal tastes and specific dietary requirements.
This is precisely why we, at Castellino, have meticulously developed natural gastronomic products, ready to enhance your appetizers and aperitifs, ranging from the simplest to the most sophisticated.
Nevertheless, some pantry essentials universally come in handy. Our cherished preserves fit this bill, serving as essential base ingredients for numerous recipes or as convenient, ready-to-eat foods. Our offerings include olives, both in their natural state and creatively stuffed with unique ingredients, as well as an array of vegetable mixes, sauces, pestos, and creams to elevate your first courses, bruschettas, and gourmet second courses.
Castellino unleashes your culinary imagination. Thanks to the extended shelf life of many of our products, your pantry remains well-stocked for an extended duration, empowering you to indulge in your culinary passions with confidence.